This is my latest project, adding roads to Daggerfall. It's far from finished but I wanted to share my progress with it. The project consists of two parts. The road editor and the roadmap reader.
The Editor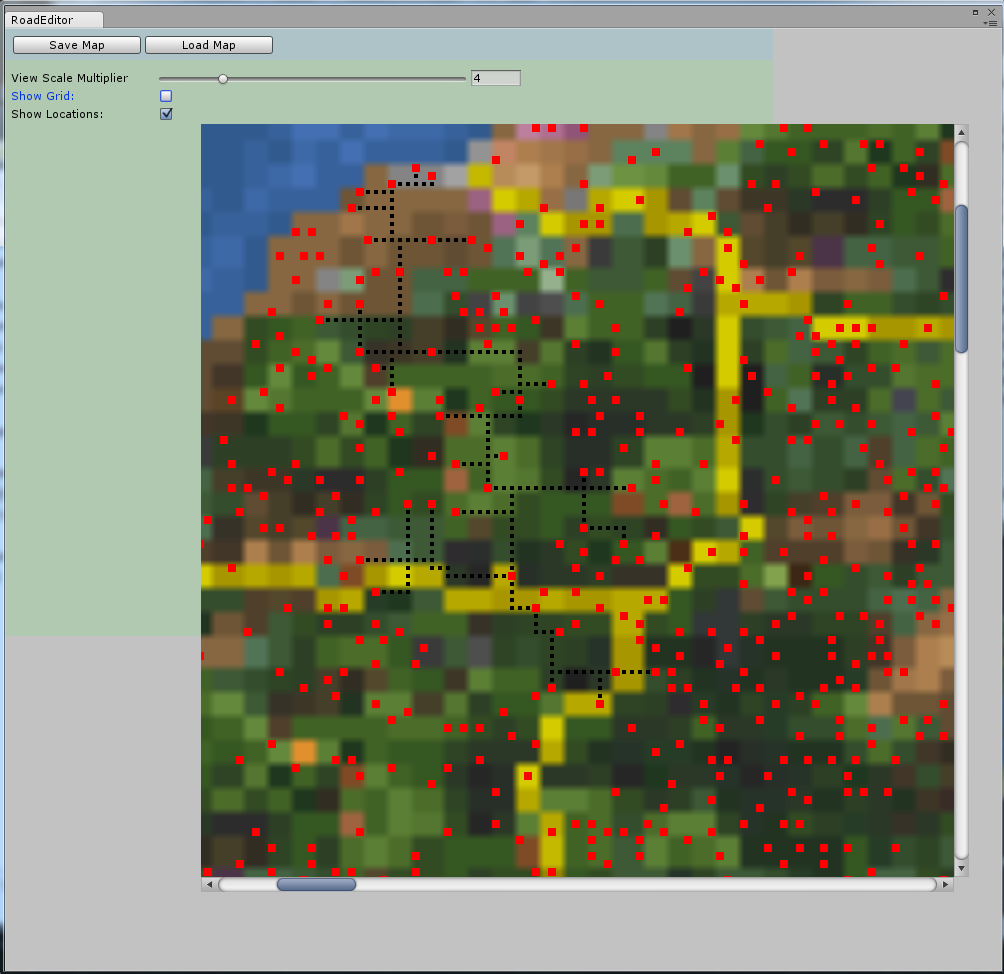 The editor allows you to paint roads onto an image in the editor. The result is saved into a .png file that the roadmap reader then can read. The editor has the following features.
Save and Load
Zoom in and out.
(Optional) A Gridmap for easier editing.
Show Locations (the locations are read using "dfUnity.ContentReader.HasLocation()")
The roadmap Reader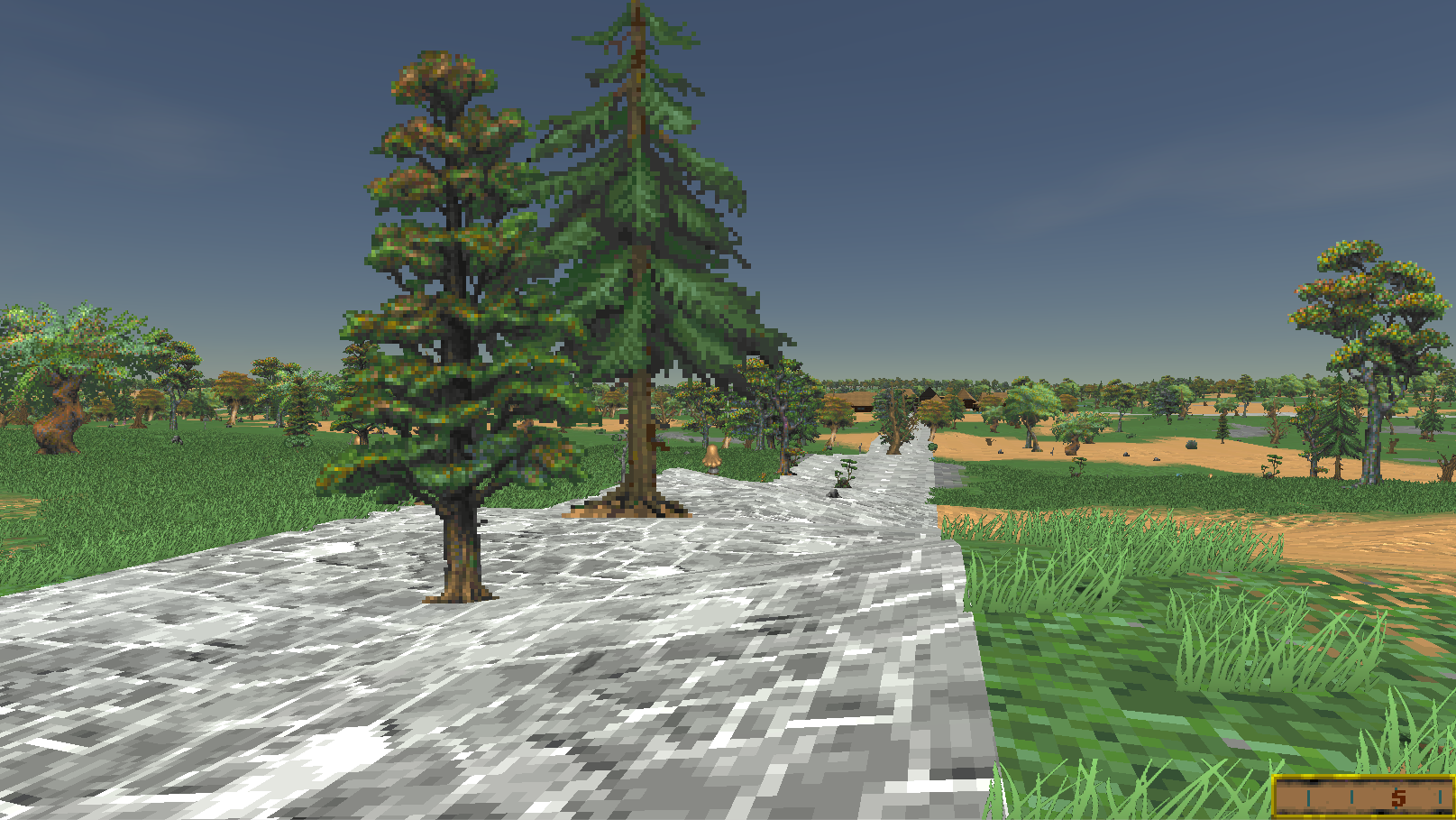 Reads the roadmap image file. Depending on the amount of red in each pixel in the image, it will paint roads in different directions and shapes on each corresponding terrain tile.
A few things I would need help with.
Is there any easy way to check the location type? With the ContentReader I can check if there is a location, but I want to know if it's a dungeon, city or any other type. This will make it easier to paint roads only between cities when using the editor.
How does the DaggerFall Terrain billbords work? I want to find a way so that trees and other details doesn't appear on roads.
I would also like to find a way to smooth/flatten roads on the terrain. Any suggestion on how I could achieve this?