Name: World Objects
Made by: Uncanny_Valley
For: DaggerFall Tools For Unity (1.3.8)
Version: 1.00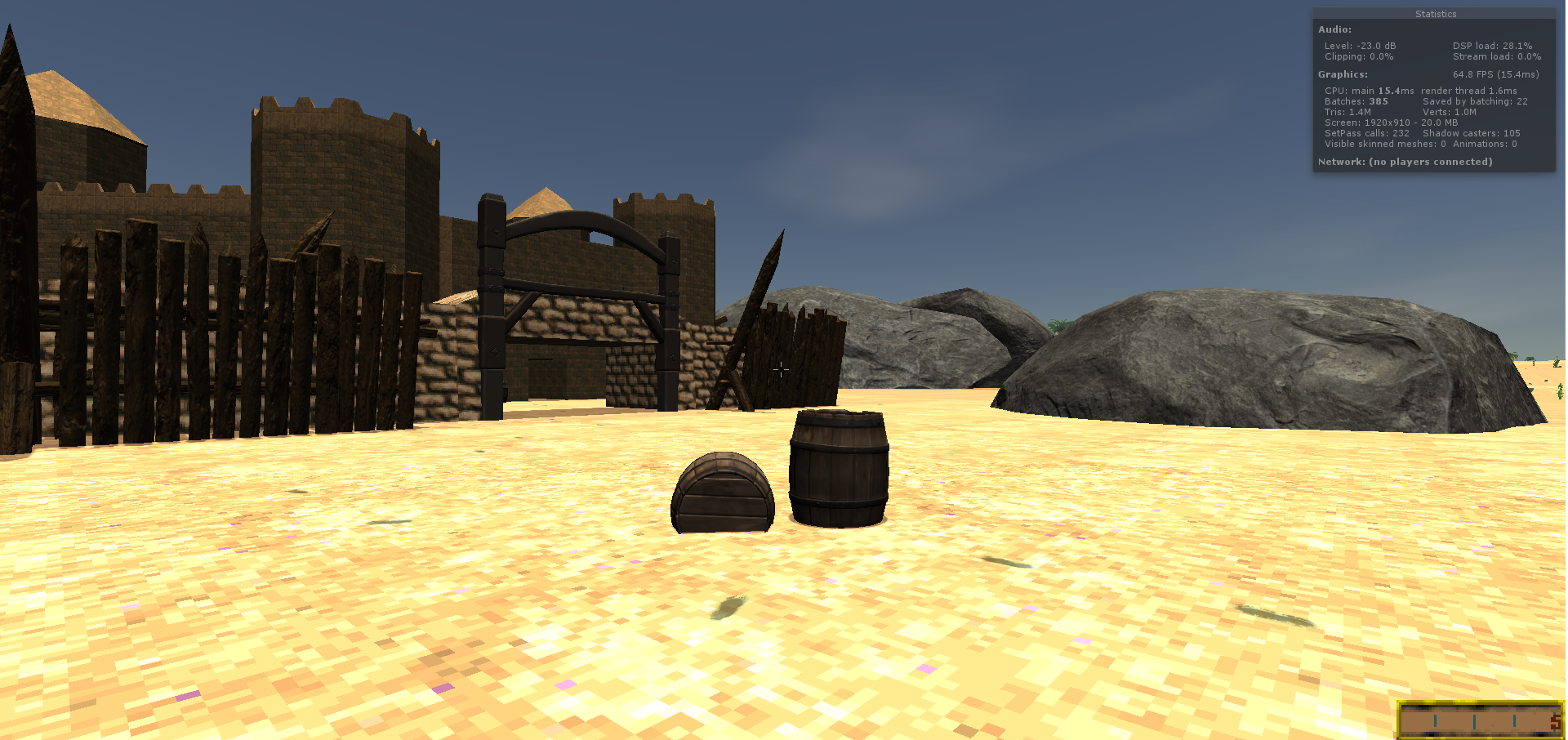 This mod allows you to place any object on any terrain on any place in the world. The Objects placements are saved in a special made file format (that I dubbed .ObjData).
This version comes with a few example files and objects created from the free asset bundle "Viking Village", which you can find on the Unity asset Store.
Overall I see this mod as a concept to develop a modding tool that will allow for much more advanced mods in the future. You can in theory use this to add any type of object in the game, bundled with scripts and/or anything else your heart might desire.
Known Issues:
None that I'm aware of but the implementation and functionality of this mod might be greatly changed or overhauled in the future.
How to use:
1.Add the WorldObjects prefab in the scene
2. Add the following code in DaggerFallTerrain.cs
Somwehere in Start(),
#if UNITY_EDITOR
gameObject.AddComponent<WorldObjectSaver>();
#endif
At the bottom of PromoteTerrainData()
if (worldObjects == null)
worldObjects = GameObject.Find("Prefab_WorldObjects").GetComponent<WorldObjects>();
worldObjects.LoadObjects(gameObject);
How to add new Objects:
Adding new prefab object
1.All prefabs that you want to add needs to be located in a folder callsed "Resources", this is a standard Unity folder that the WorldObjects script can access to read your prefabs
2.The name of the prefab needs to start with "_", for example "_myPrefab"
Placing objects in the world
1. Start the game in the editor
2. Find a location that you like, drag your object(s) to the scene and position them (placement, rotation and scale) were you want them in the world.
3. Make sure that your scene object has the same name as the prefab object in your Resource folder, (object names can change if you for example copy paste objects in the unity window)
4. All placed objects needs to be a child object for the terrain on which they are placed.
5. Add, move or remove as many objects that you like.6
6. Select the terrain object were you wish to save your objects, there you will find the script "Word Object Saver", press the button that says "Save Changes".
7.Done. When you start the game again you will now see your objects appear were you placed them.
Link
http://www.filedropper.com/worldobjects100