This mod expands upon the banditry mechanic I introduced with my Travelling Alchemists mod and introduces a variety of different NPC travellers you can trade with or rob. You will encounter these NPCs every 0-3 days, and only if you're in the wilderness and during the daytime. You can click on them to attempt to talk or trade. To attempt to rob them, you'll have to succesfully land an attack on them. The chance to succesfully rob them takes your Streetwise skill into account. If you're succesful, they'll give you some of the items they carry and occasionally some gold, and then run away, otherwise you'll have to fight them.
Currently, the NPCs added by this mod are:
-Alchemists: They work the same as the one sin my Travelling Alchemists mod, they carry and sell random potions.
-Peddlers: They carry and sell random trinkets (rings, wands, bracers, etc.) They might sometimes have bodyguards with them, in which case they'll be much harder to succesfully rob.
-Cartographers: They carry and sell maps to random dungeons.
-Healers: They will cure you of any illness for a price. When robbed, they'll give you alchemy ingredients and religious items.
-Travellers: Regular people travelling from city to city. They won't trade with you, only talk. They're much easier to succesfully rob than everyone else, but they'll rarely be carrying more than a few gold pieces (altought occasionally they might be carrying bigger ammounts of gold or even gems).
-Adventurer parties: They won't trade with you either. They're significantly harder to rob than everyone else. They carry trinkets, gems, books, weapons, potions, and occasionally magic items.
Robbing or killing travellers will lower your legal reputation, and might sometimes have other consequences: It might lower your reputation with the Thieves Guild due to unsanctioned criminal activity, get bounty hunters sent after you, or get other bandits to target you for encroching on their territory.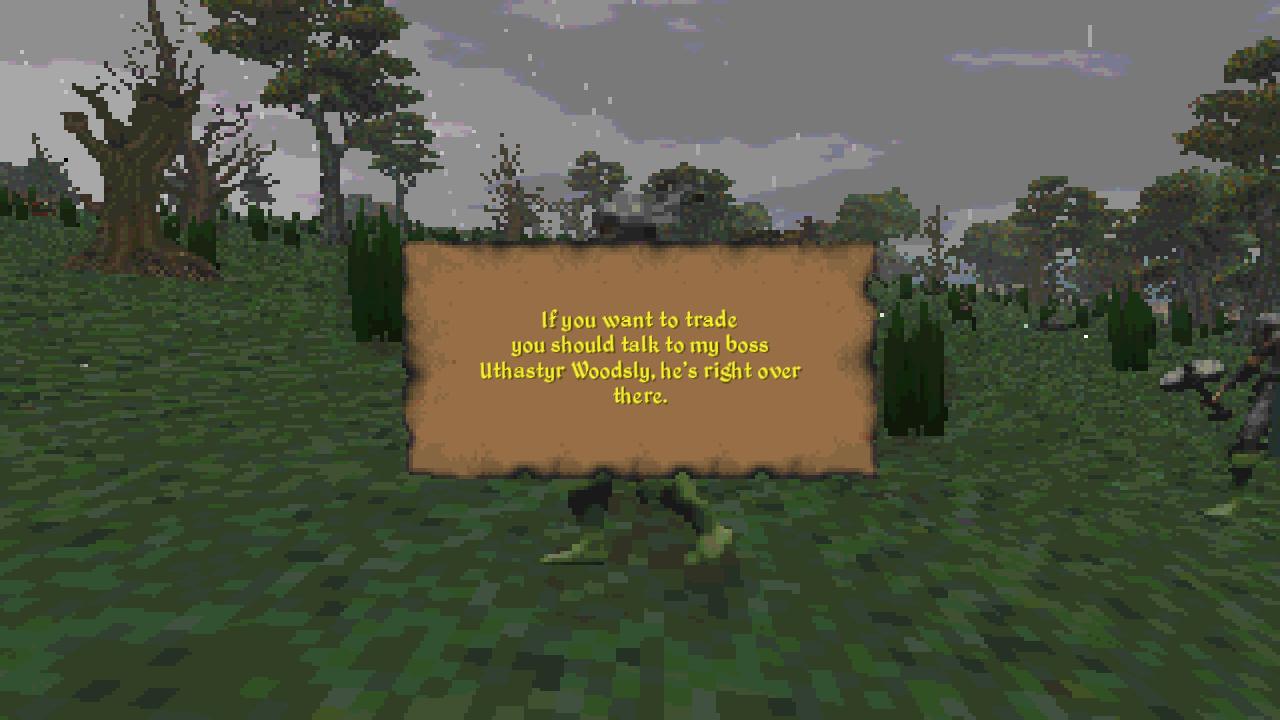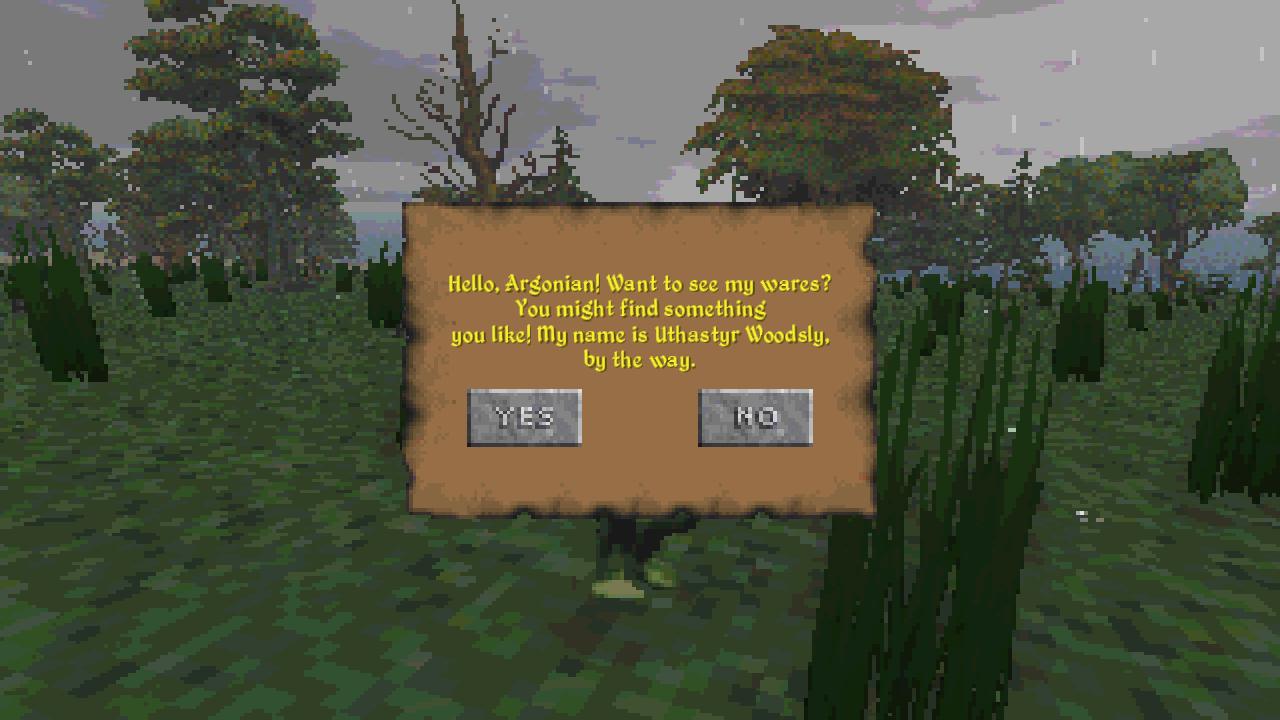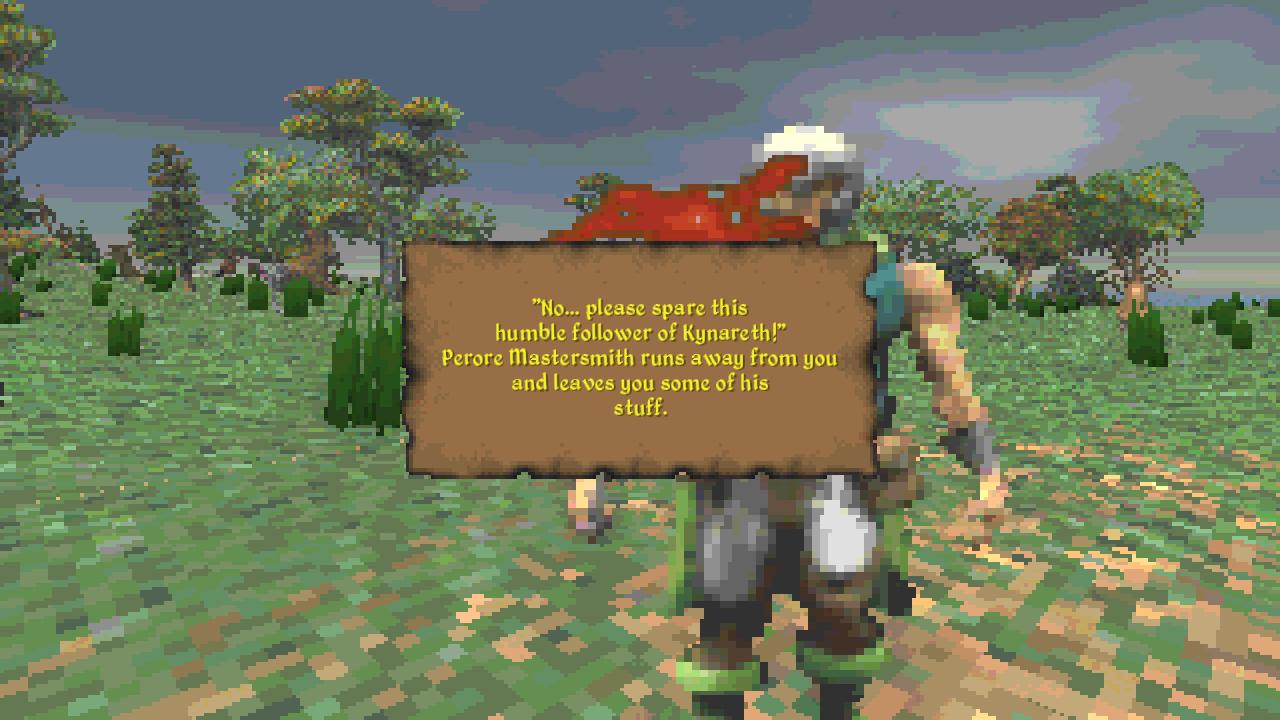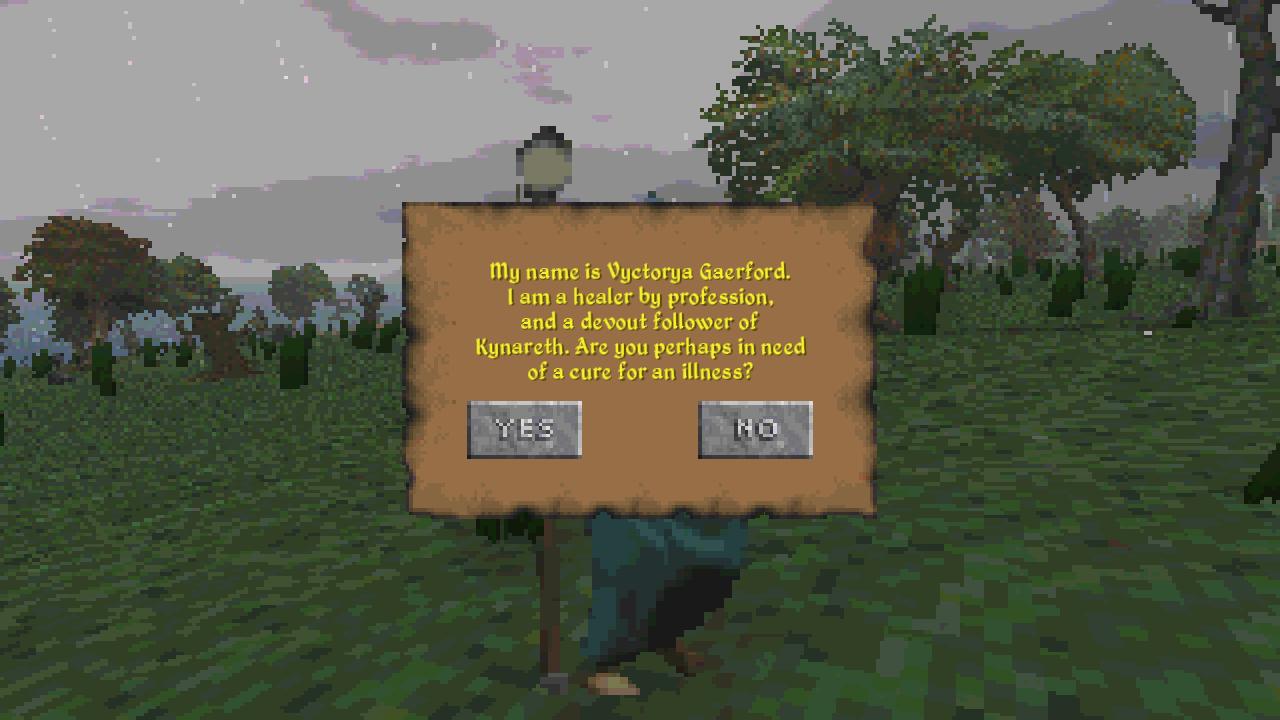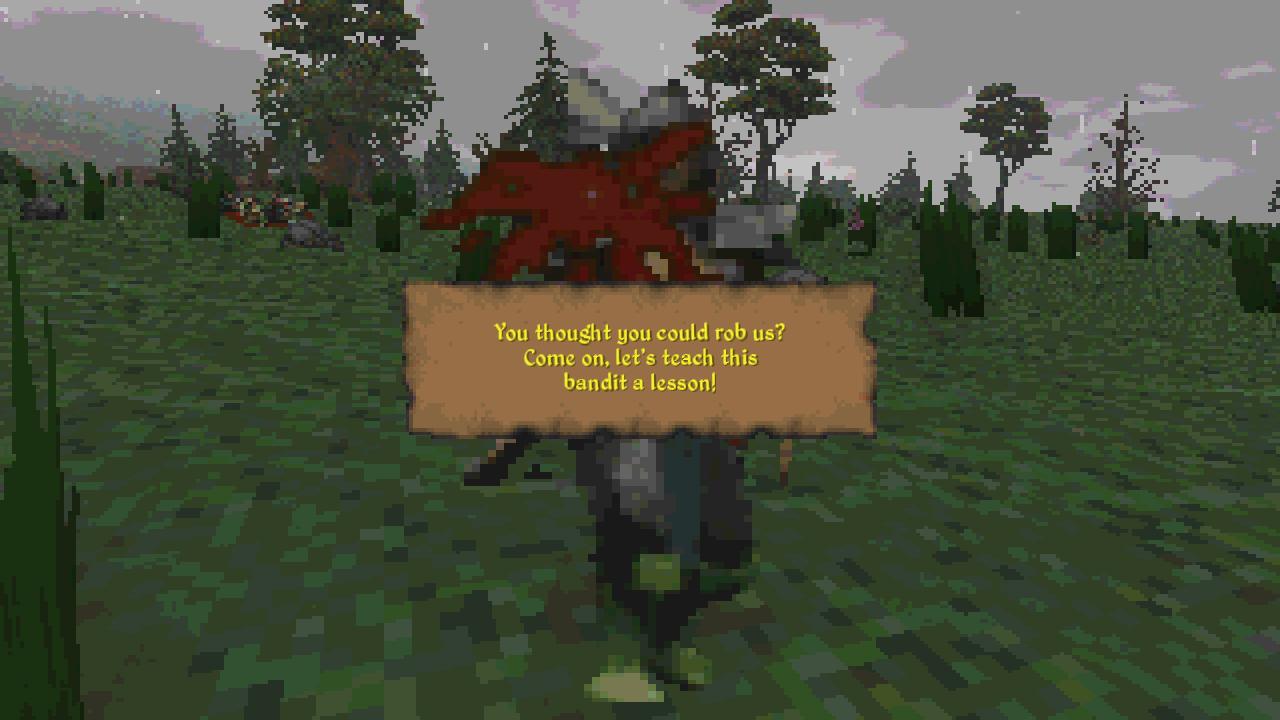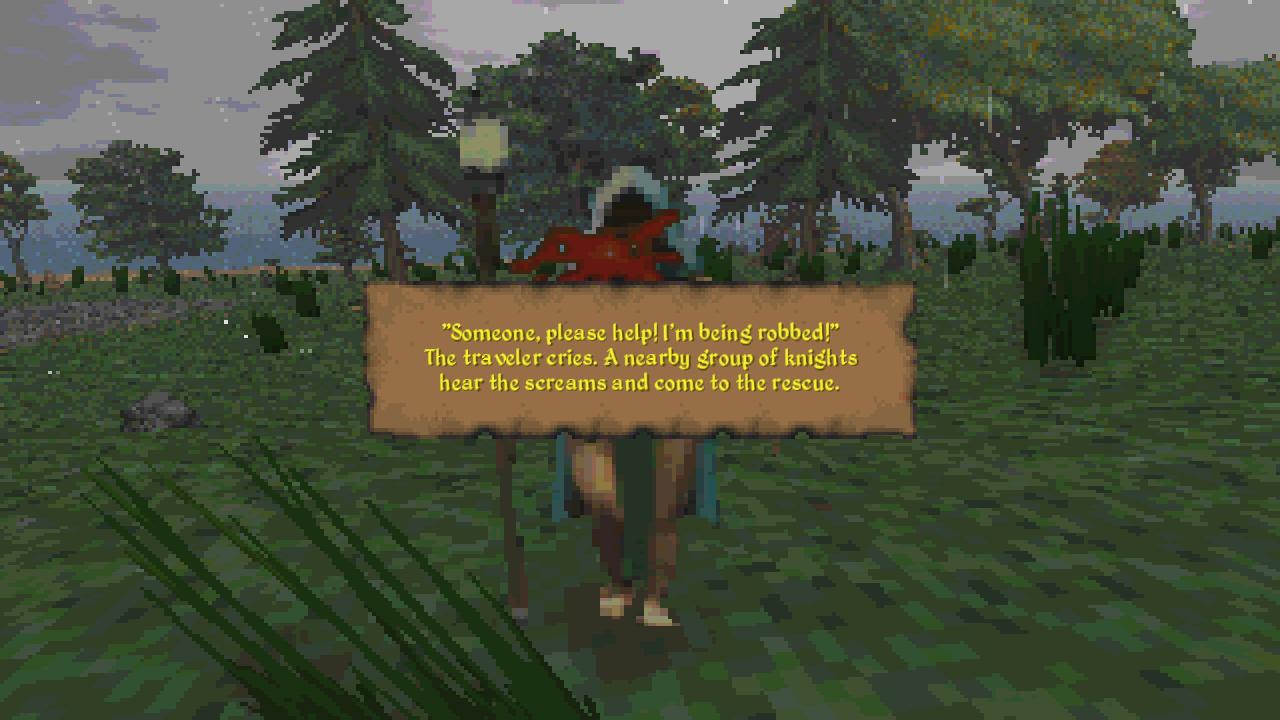 Changelog:
1.1.1
-Fixed a typo introduced in 1.1 that was causing the mod to not check if the player is in the wilderness before spwning the travelling merchants.
1.1
-Made encounters a bit more frequent (0-3 days)
-Made the legal reputation loss for each robbery less severe, so you build up a reputation as a criminal more slowly.
-Healers no longer cure you on the spot, but rather give you a special item that you can use at any time to cure any disease. This item appears as a vial of elixir vitae, so it can be found on the "ingredients" tab of your inventory. You can't sell it, as it's considered a quest item. It's way more expensive but also way more useful than the service they provided before.
Installation:

Unzip the fille inside /StreamingAssets/Questpacks. If you're starting a new character, that's all you need to do. If you want to use it in a game you already started, you'll have to open up the console and type "startquest BATM0" to get the mod running.
Uninstallation:
Delete the questpack.
Future plans:
-More types of NPCs to encounter.
-Encounters based on your reputation with different factions, maybe?
-Special nightime encounters (vampire merchants, etc.)
Nexus link:
https://www.nexusmods.com/daggerfallunity/mods/163