I continue working on video replacers. I'm currently trying to figure out how it works. I'm trying to convert the movies I've made before in ogv format so as the engine could detect it. Also I'm going to rework the rest of them. Most arguable is (and always was) the destiny of live-action video. The best way I see is to keep it as is, just upscale and retouche a little. Of course, the original quality is terrible, so it is impossible to retrive the color information from it. However, that is the best result I was able to get: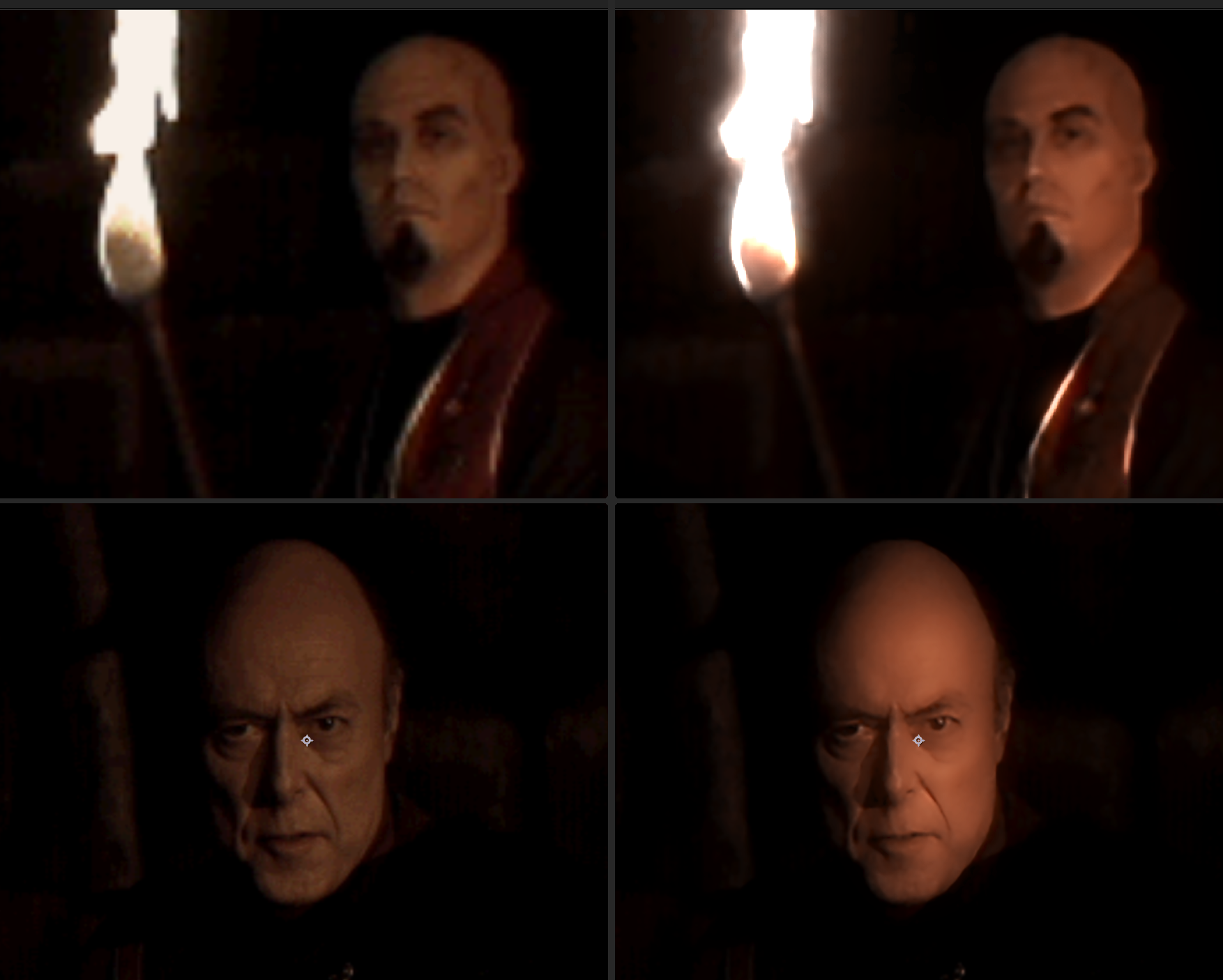 It doesn't seem to work for me. I can't see the replaced video in game, though I've put
DAG2.ogv
into
\StreamingAssets\videos\DAG2.dfvideo
folder. Could anyone tell me where to look for the solution?