Hey guys, thanks for checking out my thread.
So I'm working (slowly) on putting together a material mod for Daggerfall Unity that incorporates the PBR (physically based rendering) material workflow utilizing slightly modified versions of the classic DF textures. To give you an idea of the kind of effect that I'm hoping to have, check out these test videos that I put together showcasing similar effects using the Doom engine:
https://www.youtube.com/watch?v=5EzXWjVcXVU
I love the combination of low res textures and advanced lighting, they work incredibly well with low poly models.
However I'm new to DFU modding, and I have a day job so progress will be fairly slow.
One of the things I'm having some issues with is the MetallicGloss textures, I'm not finding much documentation on how to implement them and I'm definitely not getting normal results. Currently I'm using the RGB channels for Gloss, and the Alpha channel for Metallic. Is this not correct?
Here's a look at what I'm getting so far: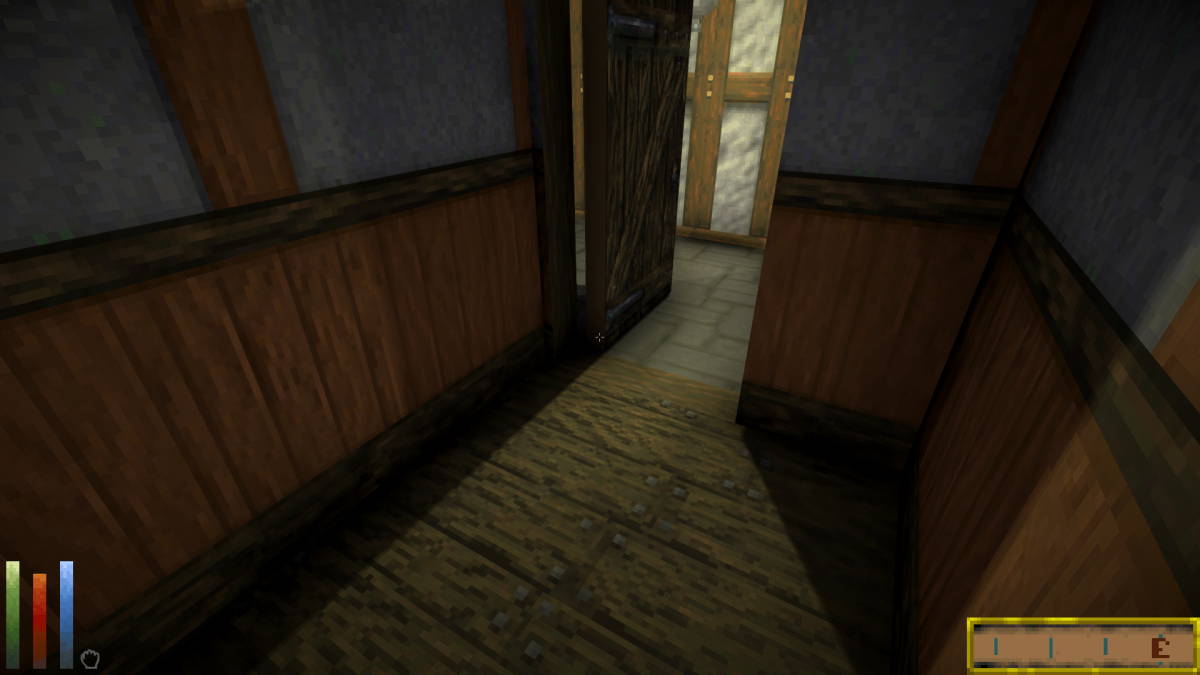 The nails on the floorboard should be shining like metal, same with the metallic bits on the door, yet everything is uniformly smooth shaded. Is it necessary to create a material definition in xml for these to function properly? One thing I've noticed is that the MG texture does work if I remove the normal map. Is this a bug?