Type Soul Gem, Amulet
Statistics
Weight - 0.25 kg Value - (in morrowind 5000gp + value of trapped soul)
Enchantment
When Equipped: traps the soul of any dying non-humanoid creature, if empty
When in Inventory: acts as a soul gem when Soul Trap is cast

Azura's Star
"Few mortals have the stomach to trade in souls. The Dark Brotherhood does it, as do certain groups within the Mages Guild. For these cruel folk, Azura's Star has a particular fascination. The Star acts as a reusable soul gem. The soul of any creature killed by the bearer of the Star is trapped within it. If the Star already carries a soul, nothing happens. Using Azura's Star empties it, freeing the trapped soul to make its journey to Oblivion. Azura's Star can be used to make magical items over and over and over."
From this and the original graphic, I imagine it's meant to be some kind of crystalline mass that's been made into an amulet.
I think the original graphic is meant to be something like these: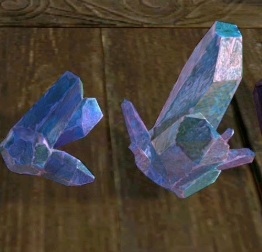 I whipped something up: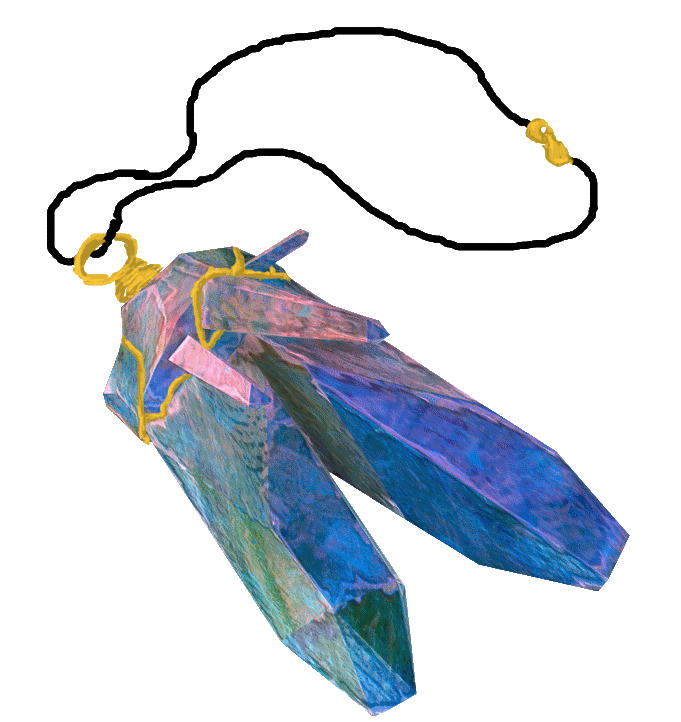 https://www.mediafire.com/view/81271d7f ... D.png/file
And this is to-scale with the original one: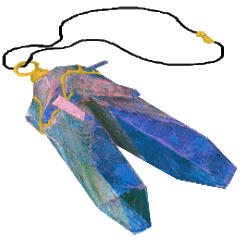 Edit: These are just quick mock-ups, I can make them much nicer if it's what we want to go with.