Posts: 14
Joined: Fri Dec 13, 2019 11:46 pm
---
Posts: 422
Joined: Sun Nov 05, 2017 8:30 pm
---
Posts: 14
Joined: Fri Dec 13, 2019 11:46 pm
---
Posts: 1094
Joined: Wed Sep 14, 2016 6:22 pm
Contact:
SirDetSilent

wrote:

↑

Sat Dec 14, 2019 5:21 pm

Got it they arent 3D.
As written in the description, this mod is a work in progress and only replaces temperate woodland climate for now.
Merged topics.
---
Posts: 3
Joined: Sun Mar 24, 2019 11:44 pm
I swear there used to be two daggerfall 3D tree mods
"Softo Ando Weto"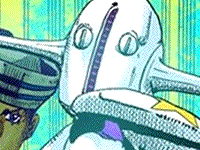 ---
Posts: 1
Joined: Sun Jan 26, 2020 9:43 am
There is a problem,we players can walk inside the 3D trees.Maybe it shall called "Collision Size",would there be a way to solve that?
And of course,thanks for your great effort on Daggerfall Unity

---
Posts: 2158
Joined: Wed Jul 18, 2018 6:14 pm
Location: France
Contact:
That's on purpose in the wilderness, because beside the added cost, it would just be inconvenient...
When a measure becomes a target, it ceases to be a good measure.
-- Charles Goodhart
---