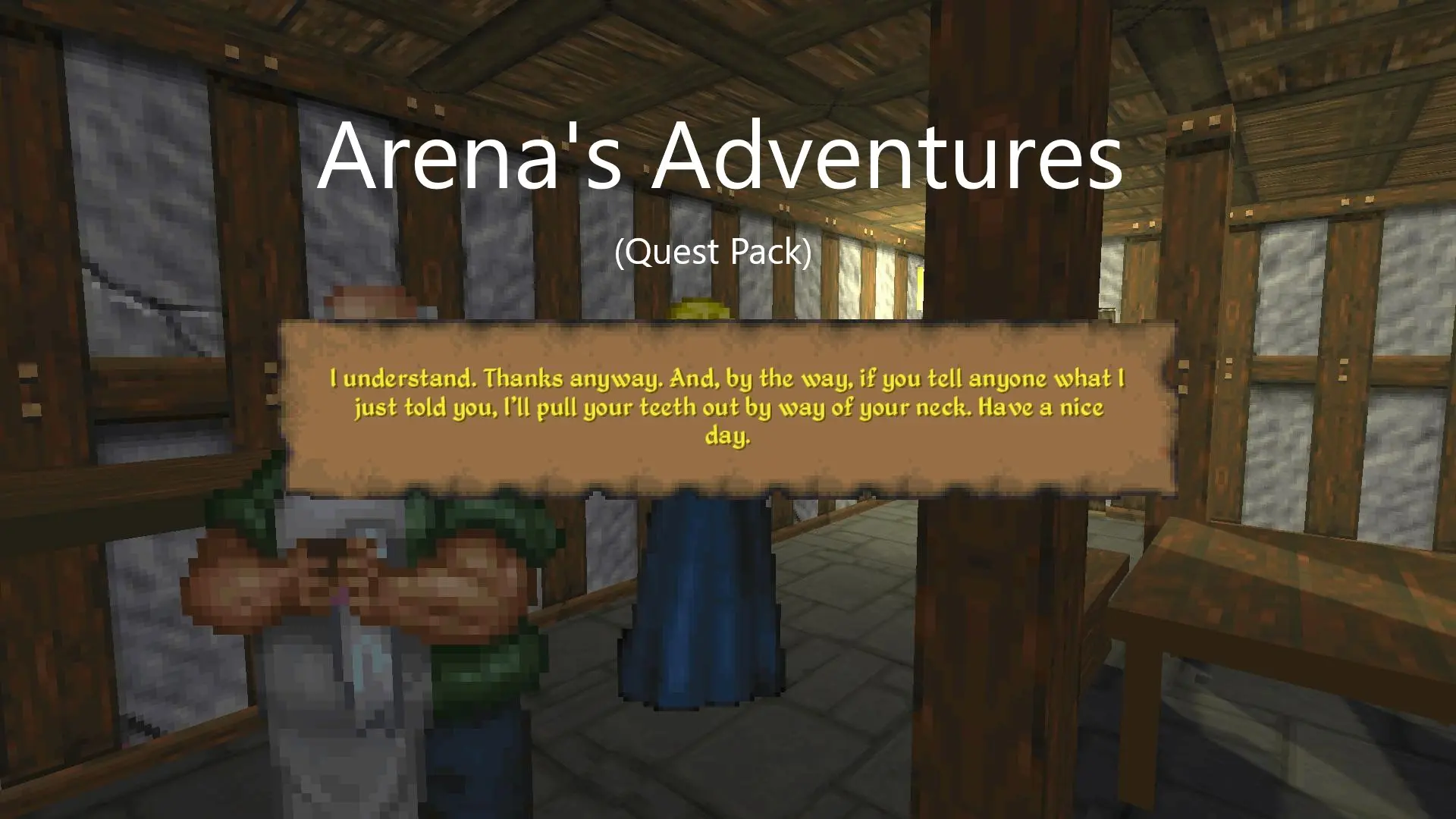 Arena's Adventures
Download (Nexus)
Arena's Adventures brings the 9 sides quests from Elder Scrolls I : Arena to Daggerfall's pool of quests for commoners and nobles. The commoners receive 3 quests and the nobles receive 6.
While simple in mechanics, the charm of Arena's quests is in the writing.
Note : One of the noble quests involve fighting either the Thieves Guild or the Dark Brotherhood. Feel free to decline it if you don't want a big reputation hit with those two factions.