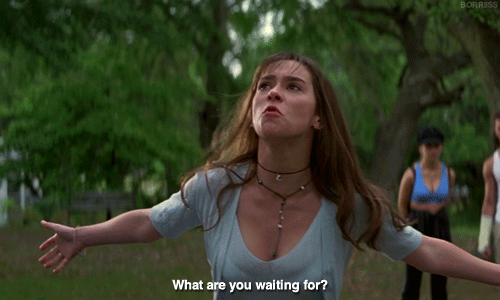 ---
Posts: 4829
Joined: Sun Mar 22, 2015 1:51 am
Haha!

I think there's a couple of factors, and some people just want to start with the "best version" of the game. Not everyone enjoys being a part of things at the ground level.
There also seems to be a bit of misunderstanding too. I've seen more than a few people comment that DFU is no better than a tech demo, which hasn't been remotely true for years now.
Anyway, I'll just keep pushing through the roadmap until gameplay basically has parity with classic and we hit alpha. Then it's mostly just DFU-specific stuff to build out. I think understanding will turn around a lot by mid next year.
---
I think/hope a lot of it is misunderstanding, since when people ask us what's still remaining to implement, even we regulars have to think a little to answer it. Other than bug reports and balancing, it's nearly done!
Though I can get that some people don't like buggy games (as if AAA titles don't
ship with glitches
) Ah well, let's hope you're right.
---
I've seen this too, and I feel like the worse qualified to answer those questions, because I feel it's the best time to get involved in the project

Lots of ideas flying around, new great features being added, awesome community...
So, if we want to get answers half objectively, we should imagine the steps people have to get thru ("funnel"), then ask around:
How far have you been with Daggerfall Unity?
[ ] never heard of it
[ ] heard of it, not interested (not a (PC) gamer/not my genre of game/not interested in a remake of Daggerfall)
[ ] heard of it, looks interesting but haven't done anything about it yet (afraid of alpha releases stability/waiting for somebody to say it's finished/?)
[ ] just took some time to learn about it (visited Daggerfall Workshop website/articles/streams/...)
[ ] didn't manage to install it (instructions look too complex for me/.../got issues installing or running it)
[ ] installed it, looks much uglier than what I've seen in articles/streams, don't know what I should do next (some don't care, but I can totally see some stopping at that step)
[ ] installed it, but didn't understand how to play it and gave up (stuck on character creation/couldn't understand controls/got killed repeatedly in first dungeon/...)
[ ] have been playing it (just a litle/.../a lot; bad/ok/good/great experience)
That's 8 main steps, it may already be too much to get people to answer a poll, maybe I'll need to be simplified a bit (5 or 6 steps max maybe. And then run more focused polls if needed later). Also, we need to be aware that the place we'll put or advertise the poll on (twitter, facebook, gamer site,...) will add a bias to the results.
And from there see what can be improved, understanding that people that stopped at one step never see all the steps beyond it...
And as a side effect increase awareness about the project

When a measure becomes a target, it ceases to be a good measure.
-- Charles Goodhart
---
Posts: 10
Joined: Sun Dec 09, 2018 8:11 am
Well, as someone who discovered Daggerfall Unity from Youtube exposure just this past week (and haven't played Classic Daggerall before, I started at Oblivion), it seems it really is just the last few missing bits of content that are keeping people from diving deep, even though the game is really close to the original in content.

From what I understand for example, many of the Player specific advantages/disadvantages do not yet do anything, and that's already part of the very fist step in beginning the game, creating your own character!

There are also others who really want Vamprism/Lycanthropy to be added before trying out the game as well.

I was personally disappointed myself when, after a few hours of gameplay, I realized that my High Elf race and Spell Absorption advantages didn't stop a Scorpion from paralyzing me to death.
I still quite enjoyed my time with the game, but that still did put a damper on things. It's my fault for not checking the roadmap more thoroughly ahead of time, but I think more experienced players are likely holding out on that, just so they can create/relive their perfect character.
Last edited by
MoloMowChow
on Sun Dec 09, 2018 10:39 am, edited 1 time in total.
---
Good points. Thanks very much for the feedback

When a measure becomes a target, it ceases to be a good measure.
-- Charles Goodhart
---
Posts: 176
Joined: Sun Mar 22, 2015 9:52 am
I can understand them. I have been following Daggerfall Unity for long and I do have a lot of fun playing it and fooling around cities and dungeons, but I'm waiting for the 100% classic functionality milestone to play "for real". As in, to invest a lot of time in a character and immerse myself fully in the game as I did when the game was released in my teens.

Maybe it's not especially rational but it's a matter of perfectionism. I have some slightly OC personality features (probably OC is a too strong way to say it, as I don't have a personality disorder. We have a lighter term in Spanish for these things but I don't know the English equivalent). For example, I'm a kind of person such that if the dishwasher is clean and full, I will first and foremost empty it and put every dish in its place before using any. I don't like taking a dish directly from the dishwasher and using it (even if I'm in a hurry), and I hate staining dishes while there is still clean stuff in the dishwasher.

Even if the game as it is now is already a great game, better than 99% of the finished games out there, if not all the spells are there and I know that being bitten by a rat won't turn me into a wererat, I'm not yet really in the world of Daggerfall. When all the parts are in place, it will be the world of Daggerfall (in fact, it will be a much better interface to experience it!) and then I will dive into the game fully.
---
As others have said, these are good and relevant points

---
Posts: 58
Joined: Tue Feb 06, 2018 6:06 am
I'm in a similar boat despite truly enjoying the game as it is right now. Not just because of all the missing features, but because of how imbalanced combat seems to be right now. Spiders and scorpions spamming paralyze really shouldn't be a thing. lol
---
FilthyCasual523

wrote:

↑

Mon Dec 10, 2018 2:00 pm

Spiders and scorpions spamming paralyze really shouldn't be a thing. lol
Is it currently different from Daggerfall classic in some way?
I was under the impression that if you have no paralysis immunity, a Free Action spell or ranged attacks have always been a must...
When a measure becomes a target, it ceases to be a good measure.
-- Charles Goodhart
---