Hi!
I don't know how to explain it but Daggerfall needs more Khajiites. I play with the VIC (Village Immersion Classic) and I appreciate seeing some Khajiites on the street and in the guilds but I want more. I would like to see all possible variants of these felines.
I think adding alfiqs would be an easy way to start. It would be changing the skin of some merchants and bankers for that of an alfiq.
I've made two versions for each role, based on the ESO assistant alfiqs.
Ezabi the Banker: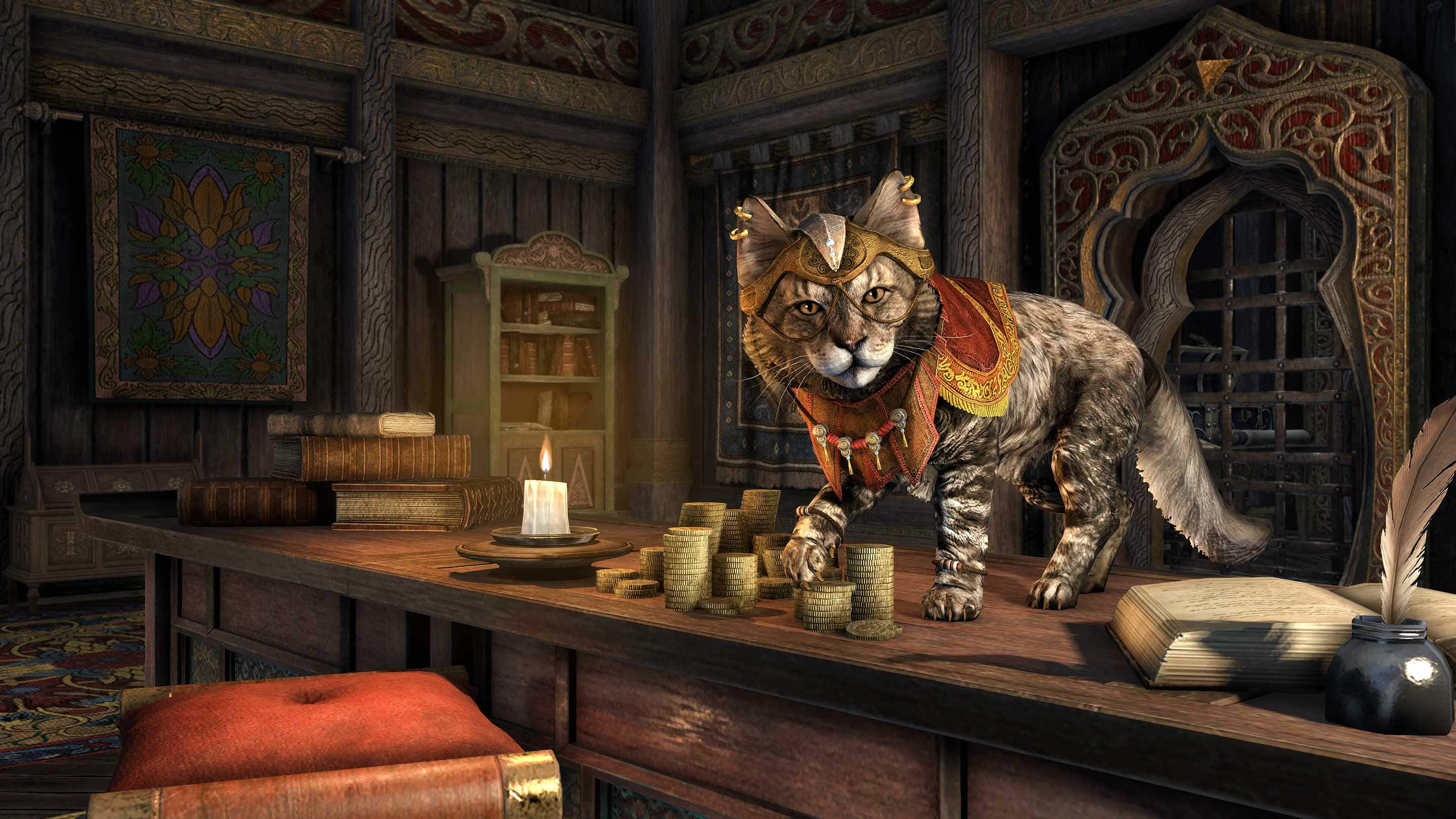 Fezez the Merchant: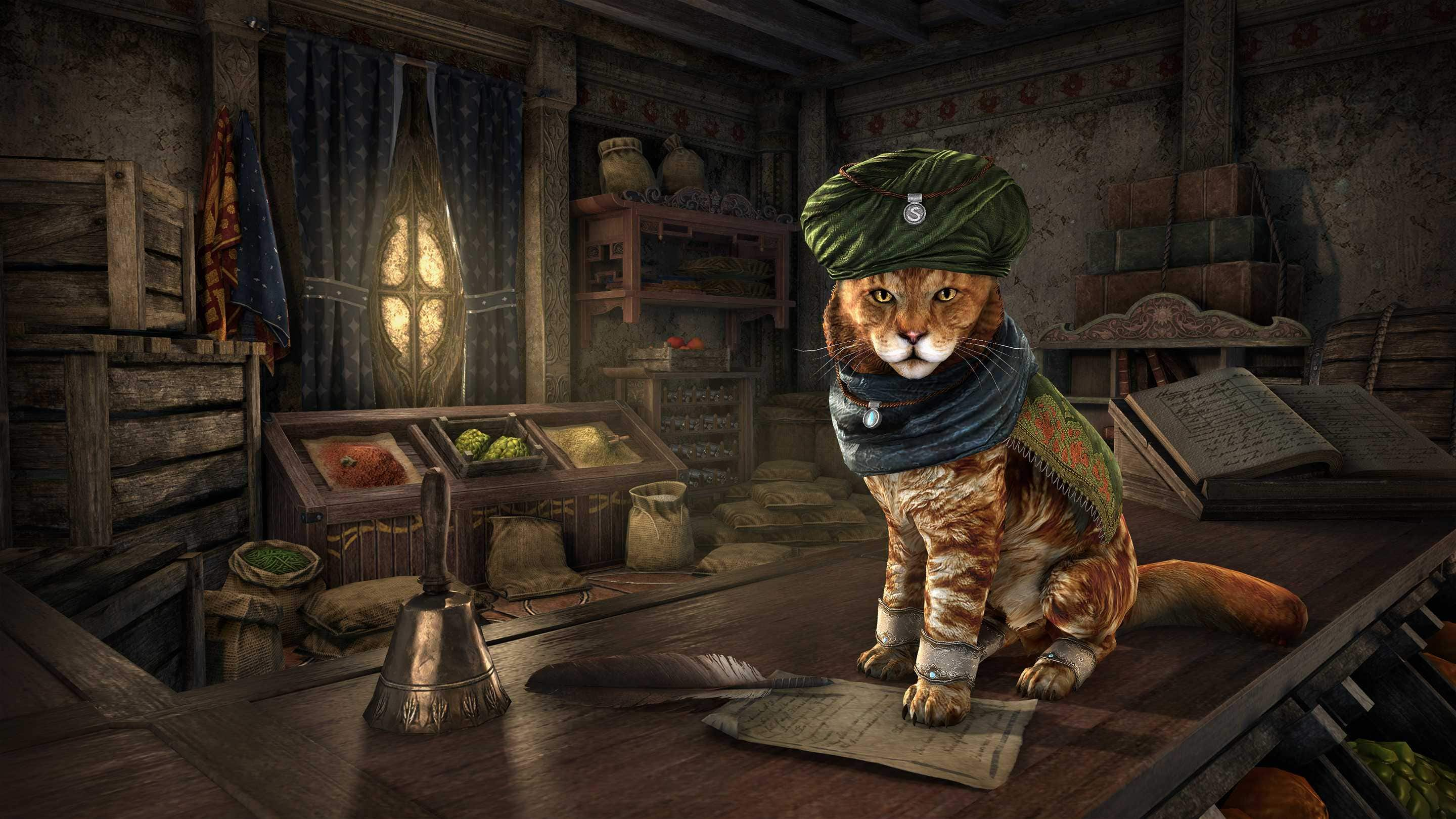 They could be seen in some eastern cities around the Dragontail Mountains and Mournoth area.
They could even have the same function as in ESO and serve as a portable store/bank. Using the alfiq from your inventory opens a menu and you can sell your items or store your money from wherever you want.
I would do it myself but I've no idea about unity or programming. So what I ask for is collaboration.
Maybe in the future we could even talk about creating a senche-raht as a mount. For me making the art wouldn't be a problem.